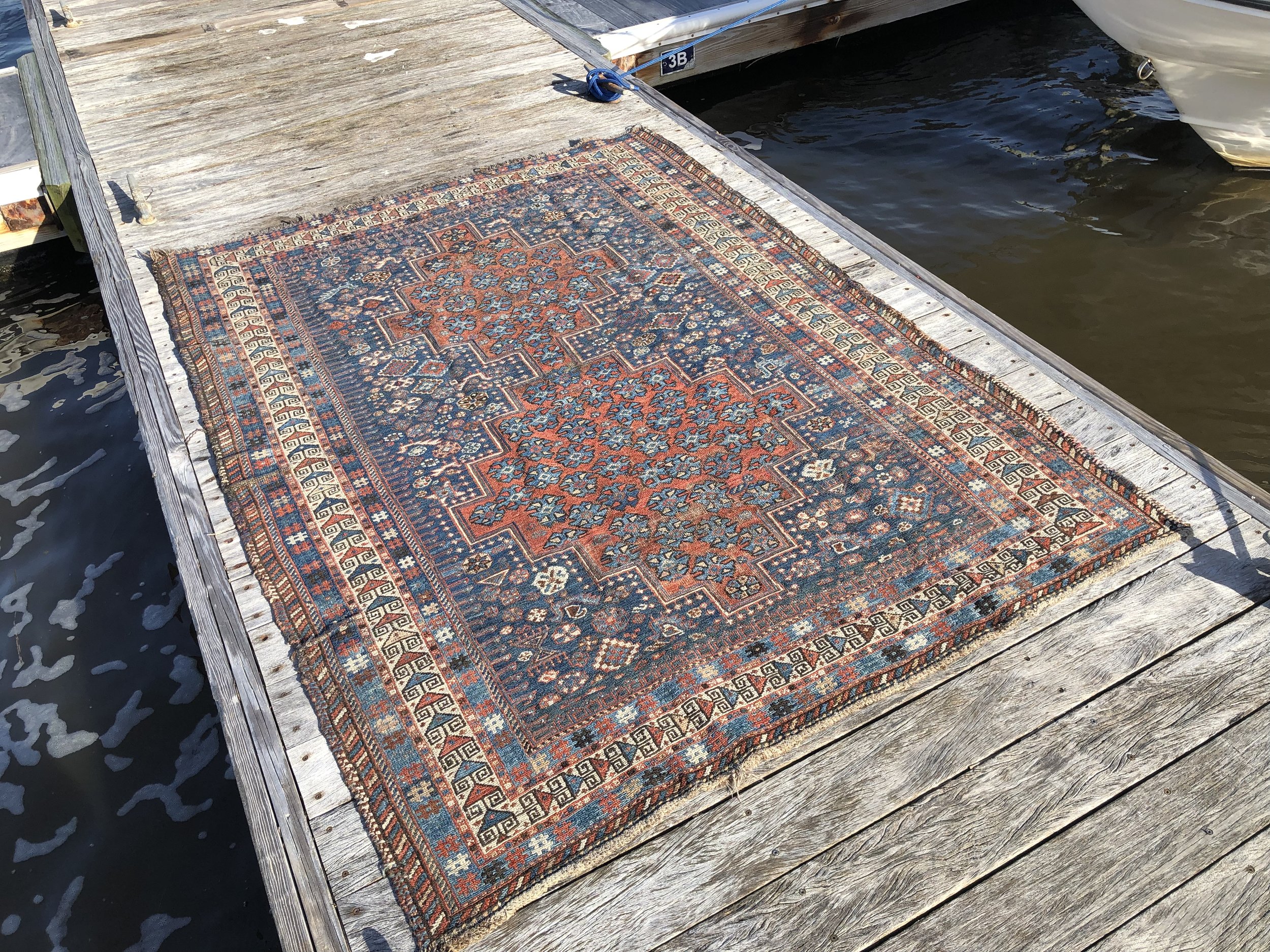 Theodore 5'3" by 7'3"
measures: 5'3" by 7'3"
origin: Caucasian
year: 19th century
pile: low

unique features: We rarely find 5' by 7's! They are hard to come by and we are so happy we found this beauty!
Photos have been taken outside in natural light. We do our best to display the truest color of each rug. Please understand the overall tone of the rug is subject to the amount of light you receive in the room. Example, if placed in a bathroom with no windows the rug may have a slightly darker tone.
ALL SALES ARE FINAL
sold out