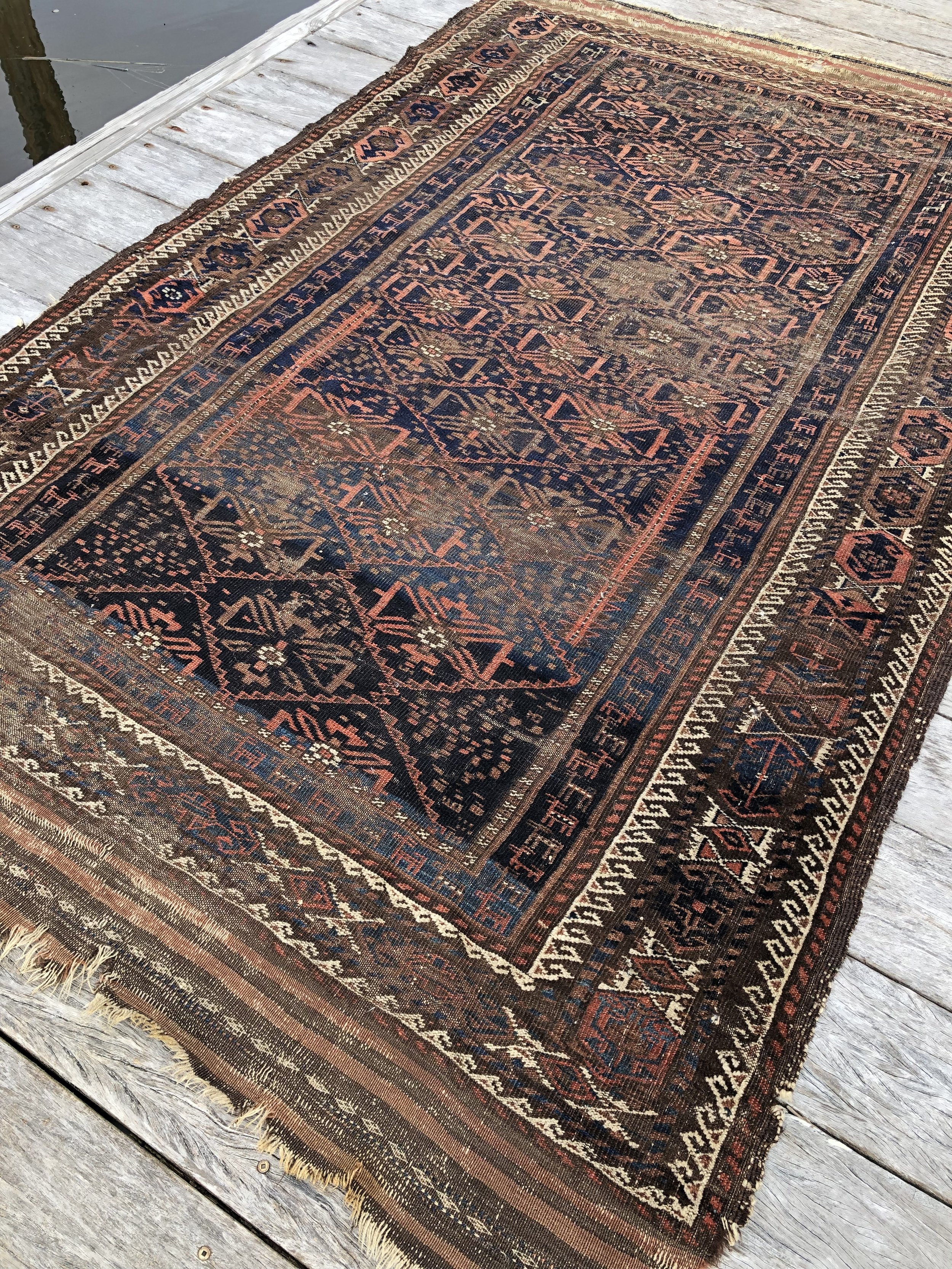 Palmer 4'1" by 6'
Measures: 4'1" by 6'
Year: mid 19th Century
Origin: Pictorial Balouch
Low pile with a few small holes.
unique features: Beautiful abrash running through the entire rug. One end displays more blue than the other. Flat weave at each end to finish the rug. This rug is for the history lovers! It is from the mid 19th century. The rug has a few holes. It folds up like a thin blanket.

Photos have been taken outside in natural light. We do our best to display the truest color of each rug. Please understand the overall tone of the rug is subject to the amount of light you receive in the room. Example, if placed in a bathroom with no windows the rug may have a slightly darker tone.
ALL SALES FINAL
sold out